| | | |
| --- | --- | --- |
| | | |
Atlanta Gala 2014
Thank you to all of our sponsors, friends, and families that have made this years Gala a stupendous success. Please enjoy our Gala video which epitomizes what we work so hard for everyday, enhancing the possibilities of our wonderful kids.
Thank you to our wonderful volunteers who have made this quarter's programs a success! We look forward to expanding them further in the months ahead!
Volunteer Opportunities
We are always adding new ways for you to help out at the Playhouse, so check back often!
Click to sign up
New to volunteering at GiGi's Atlanta?
Click here to receive more information
GiGi's Atlanta in the News
Recently, Adrienne Mulligan, has advanced our efforts in extending out message to the Atlanta community through her appearance in the newest edition of The Atlantan. Adrienne is featured in the article "The Art of Giving," and was designated as "The Inspirationalist." Please check out the complete article at the following link. Adrienne continues to push our mission of raising positive awareness of the T-21 community here in Atlanta, and her efforts resulted in the founding of GiGi's Playhouse Atlanta. She and her family have also been featured in the Emory Health magazine's "Full Potential" article, where she again was helping to spread the word.
Upcoming
click here for full event calendar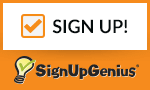 Come and get yourself into the holiday spirit with a holiday edition of Music with Alita. Swing and dance, sing and play to your hearts content, you just have to be here to do it!!
Come meet other families and join in a session with two of our talented volunteer therapists! Learning to Crawl/Walk with PT Gretchen Crawlers will be working on reaching, head control, tummy activities, and crawling. Walkers
...
Continue Reading