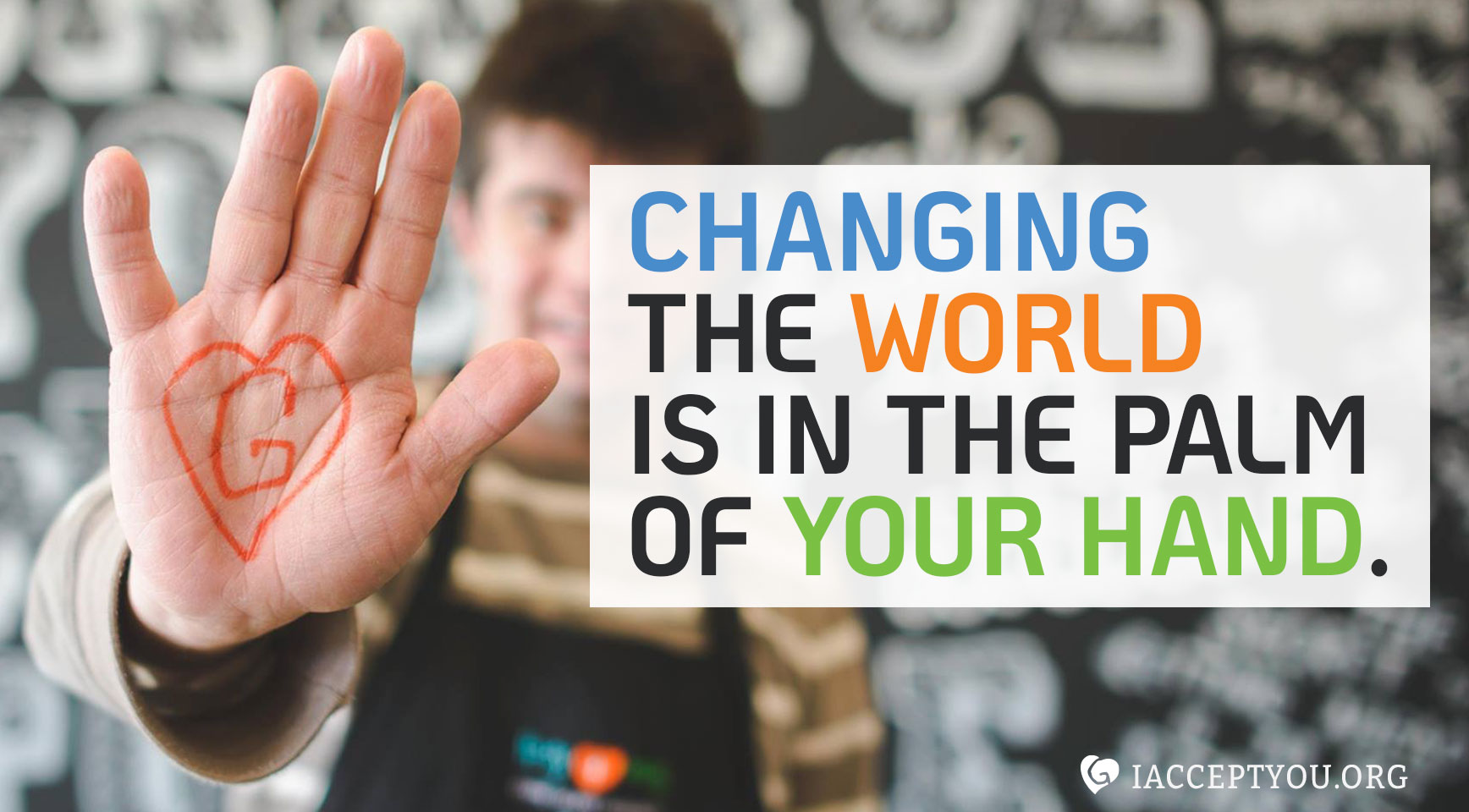 Take the "I Accept You" pledge and make a commitment to being accepting, generous and kind every day and in every way! By taking the pledge, you will join a new era of game-changers that we call #GenerationG! 
GiGi's has been like a second home to our family ever since it's doors opened before James (now 8) was a year old. It's not uncommon for us to be there several times in one week! The educational, therapeutic, and purposeful play programs hold an important role in James' development, targeting motor, language, social skills and more - all to help James be the best James he can be! Just as amazing is the GiGi's community where we've gained quick friends and family who are always there to offer support, encouragement, and wisdom.
You just can't help but be happy and marvel at the magic that takes place within the walls of GiGi's, knowing darn well that the "Generation G" message to be accepting, generous, and kind also resonates out into the community as well! James would not be where he is today without GiGi's Playhouse, and it's comforting to know that no matter what age or stage James is at, he will always have a place here!
- Amanda (James' Mom)
Photo Credit: Jessica for Leigh Roth Photography
Our family could not have dreamed a more positive and wonderful life changing experience for David than what GiGi's Playhouse has made possible. B.G. (Before GiGi's), David's social life revolved around bowling. Fun, but not exactly stimulating or enriching. Having grown up in a different era, we felt lucky that even that was available.
I've seen such a transformation in my brother A.G. (After GiGi's). I love hearing him talk about the books they are reading in book club; every week he asks me if this is a Fantastic Friend's Friday; he loves his Friday afternoon chats hanging out with Amy and the other folks at the Playhouse...and he has a sense of purpose volunteering to help with set up, playing with the little kids, and being appreciated for who he is and what he has to offer.
When we first saw GiGi's Playhouse open up - we were so happy younger families had resources we couldn't have even dreamed of...it didn't even dawn on us initially to see if there were activities for adults as well. Thank God we finally did!
- Rachel Gordon (David's Sister)
My five-year old grandson Caden's extra chromosome was discovered 4+ months before his birth. With plenty of time for fear to take root, GiGi's Playhouse Cleveland would have none of that! Upon our first visit, we were met with congratulatory hugs, smiles and baby gifts! In other words, GiGi's Playhouse told my daughter and son-in-law, "You're having a baby! Let the celebration begin!" At GiGi's, every person born with a "little something extra" is celebrated! Individual milestones that are met through GiGi's free educational and therapeutic programs are celebrated! Social and purposeful play times for littles are fun! We turn up the music at GiGi's and we dance! We are Generation G — a family of world changers who have so much to celebrate!
- Rhonda Wagner (Caden's Grandma)