Holiday Books with the Board – 2020

Happy 2021!
It's a new year and we are trying to carry on the hope of the 2020 Holiday season into 2021. Exciting things are happening with the construction of our brand new playhouse and we couldn't be happier!
The end of the Holiday season brought us to our annual New Year at Noon celebration where we got to unveil the construction progress and teasers for what programs will be offered when we finally open the playhouse. Before that, the Holidays brought one of my favorite activities we have done as a board.
Favorites from the Holidays
One of my personal favorites from the Holiday season was bringing to all of our Facebook friends Holiday Books with the Board. It was nice to come together and do something for the community and I think the ending products were SO cute! Below is a compilation of all the Holiday Books with the Board so you can go back and watch them all for yourself!
Here's hoping 2021 brings us all the joys of the Holidays throughout the year!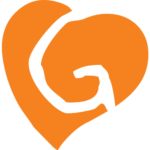 Niki