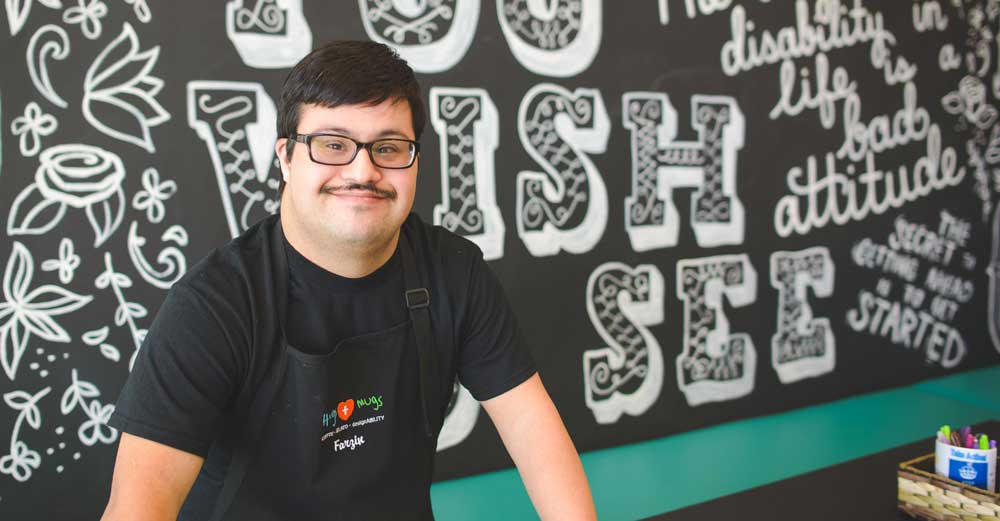 Hugs & Mugs
A full-service retail, specialty coffee, and gelato cafe run by adults with Down syndrome.
Hugs & Mugs creates gifts from the heart: personalized mugs printed with artwork and photos- your design or ours-you choose! Adults from GiGi University will be involved in running ALL aspects of the business:
Artwork and graphic design
Production of mugs
Baking and food preparation
Packaging
Customer service
Community outreach
Sales
Food Service
Barista
We do Birthday parties, girls' night out, corporate parties, field trips, and more!
For more information, please e-mail hugsandmugs@gigisplayhouse.org or call (847) 278-8531.
To place an order, click here.
Gelato! 
Do you know that gelato has half the fat and less sugar than ice cream? Try our delicious flavors including: Vanilla, Chocolate, Strawberry Sorbet, Chocolate Chip, Mint Chocolate Chip, Raspberry Cheesecake, Nutella and Pistachio.
We'd like to extend a special THANK YOU to the Barrington Area Community Foundation which awarded us a generous grant for Hugs + Mugs!! This grant helped with our recent expansion project and is allowing us to enhance the career skills for adults with Down syndrome with our new product offerings -- gelato, specialty coffee, smoothies and more! Thank you B.A.C.F. for believing in GiGi's! Come on in to check it out and experience the great work of our interns!