A little over nine years ago, before moving to the Sacramento area, I gave birth to my first angel baby, Dante Antonio Davila. His entry into this world was one that mirrors our journey today…joyfully turbulent. On October 7, 2009, I laid in the recovery room at Kaiser in Walnut Creek, scared, after an emergency C-section and my sweet boy being whisked away to the NICU before I had the chance to see or hold him. Still nauseous from anesthesia and feeling like the walls of the recovery room were closing in on me, I tried not to worry. Just then, the drapes briskly opened and the doctor who was on duty did not come to congratulate me on my new baby, however she came to quickly say, "Mrs. Davila, I wanted to let you know that we are running tests because your son has characteristics indicating Trisomy 21, Down Syndrome…" And just like that…my vision blurred; my hearing faded. I could not hear her voice. I went completely numb. I tried to dial my husband but could not put the numbers together. Trisomy 21… Is that Down Syndrome? What does that mean for him? What will his life look like? Will he have friends? Will people make fun of him? Is this why no one had yet to say, "Congratulations Mrs. Davila! You have a beautiful boy!" Instead, I saw nervous glances and medical professionals scurrying around me. Shortly after, we met with the geneticist who proceeded to give us a laundry list of things our boy "would not" be able to do and it was at that moment, I was determined to advocate to the ends of the earth to help my son prove the world wrong. I looked at my husband and said, "I'm quitting my job to focus on our boy. Let's put the house up for sale and move to Sacramento. 
Moving from the Bay Area was terrifying. I often felt alone even though friends and family would call or text often. I vividly remember grasping for someone who understood what we were going through. I immediately connected with DSIA, Warmline, the Regional Center, the National Down Syndrome Coalition as well as an online support group of moms all before he had turned 4 months old. I was hungry for community, eager to begin forging a path for Dante to live the fullest, richest life possible. Eighteen months later, he became a big brother when our spunky daughter, Daniella, was born in 2011. As Dante entered preschool and I watched Daniella grow and surpass her brother, I noticed something was a little different than "just" Down Syndrome. He was starting to regress and his personality was fading. We were losing our little boy…. It was at that time, we took him in to be assessed and he was diagnosed with Autism Spectrum Disorder. Our suspicions were correct. Today, our family is not only dedicated to Down Syndrome Awareness but also Autism and the complexity and challenges of a dual diagnosis. 
As the years went on, and we found our groove, it also appeared we found our norm… a busy school day, multiple sessions of therapy afterschool, friends and family… but something was missing. When I looked around, I noticed so many of his peers were involved in fulfilling after school activities with wonderful social opportunities to make friends ie. sports leagues, lego clubs, gymnastics, choir, theater, boy scouts… and the list goes on. While Dante was welcome, the level of support he needed would sometimes make it a challenge leaving both of us frustrated. Once again determined to advocate for a better way for him to engage with his peers, we became involved in Challenger baseball, TOPS soccer and Special Olympics.  
This is "my why." My passion and devotion to ensuring all individuals with Down Syndrome are seen as valued members of society who have access to the programs and opportunities they deserve to create a well-rounded, active participant in their community. From my first encounter with GiGi's Playhouse while at a Down Syndrome Convention in Denver, I knew this was what our community needed. A physical location in which we bring the programs to our community, engage the greater Sacramento community through vigorous awareness activities and provide support to families needing a place to feel at home with those who "get it." I am honored and thrilled to be a part of this exciting adventure for our Down Syndrome family and the community in which we live.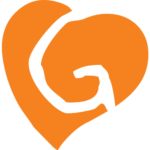 April