Reflecting back on November 17th, our hearts are full! GiGi's Playhouse Sacramento's Sneak Peak event welcomed new families, embraced community members, caught up with friends, and shared information with all who walked through the doors!! We were able to bring GiGi's to life at the beautiful and generously donated Niello BMW dealership. During the event, we connected with the community, raised awareness, generated donations and t-shirt sales, grabbed some local media airtime, welcomed educational and therapy professionals, and met so many new faces.
While information was plentiful, highlights of the day included our signature program demos and a heartfelt speech by self advocate, Mia Siino. The program demos, LMNOP and Destination Discovery, gave a first hand glimpse into our future Playhouse offerings and boasted enrichment for a variety of ages through fine motor, gross motor, speech and language development, and social skills. Led by educational and therapeutic professional volunteers, the programs were bustling with energy and smiles! Mia's speech tugged at event-goers' heartstrings; we are humbled to have this young, impressive self advocate share her dreams for a Playhouse in Sacramento. Way to go Mia!!
As the day came to a close, our wonderful volunteers continued to shine and ensure event success through patience, flexibility, and energy. Our selfless volunteers are the heart and soul behind GiGi's Playhouse – we couldn't do it without them!  The day was an all-around success and a mere glimpse into what GiGi's Playhouse Sacramento will be…which is a nothing short of amazing! And thank you again to our fabulous event sponsors!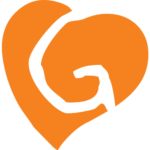 GiGi's Playhouse Sacramento Start Up Team